Binary System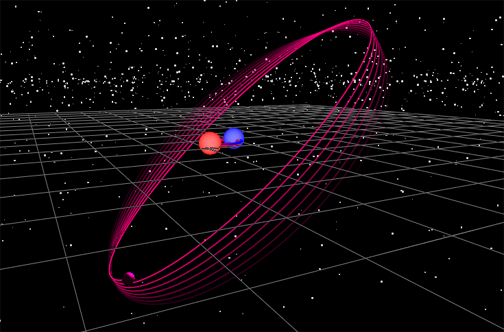 This ends up being a really pretty system. It consists of 3 bodies, 2 larger suns rotating about each other and a smaller planet that rotates around the combined mass of the 2 suns.
Special Features Demonstrated:
Square Solar Plane

Fading Trails
Things to try:
Another very cool thing I found about this system can be seen if you turn on the acceleration vectors, set the view to look at the planet, and then zoom in. You will see the acceleration vector of the planet pulsing with each rotation of the binary stars.